ASSUNZIONI E STAGE per DIPLOMATI e LAUREATI, LAMBORGHINI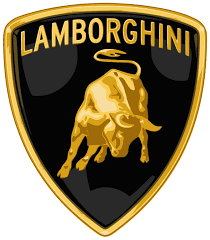 NUOVE ASSUNZIONI E STAGE per DIPLOMATI e LAUREATI, LAMBORGHINI LAVORA CON NOI 2023
Automobili Lamborghini è un'azienda italiana produttrice di automobili, fondata il 7 maggio 1963 da Ferruccio Lamborghini, già fondatore della Lamborghini Trattori. La sede e l'unico stabilimento produttivo sono da sempre situati a Sant'Agata Bolognese, dove lavorano oltre 1.900 dipendenti. L'azienda, a partire dal 1998, è interamente posseduta dalla tedesca Audi.
NUOVE ASSUNZIONI E STAGE per DIPLOMATI e LAUREATI, LAMBORGHINI LAVORA CON NOI 2023
POSIZIONI APERTE:
Buyer Electronics
University degree in Engineering
Business Controller
University Degree in Economics or Management Engineering
Electrical Package Specialist
University Degree in manufacturing / engineering field
System Engineering Procurement Management
Degree in engineering disciplines
R&D Quality Management
University Degree in manufacturing / engineering field
SIL HIL – Automation and Simulation Engineer
Engineering Degree
Robot programmer industrial equipment
University Degree or Technical Diploma
Exterior Designer
Bachelor or master degree in Design
IT Advanced Analytics
University Degree in Engineering Computer Science or other relevant technical discipline
Functional architect (Vehicle Level)
Engineering Degree
Body in White & PressPart Requirement & Architecture Engineer
University Degree in Mechanical Engineering with technical background
Logistic Pre Series Disposition
University Degree in Management Engineering.
Logistics Supply Management
University Degree in Engineering or economics
Logistics Pre Series Planner
Master University Degree in Management, Industrial Engineering
Di seguito le opportunità di STAGE:
Internship in Technical Services

Internship in Planning Management

Internship in Logistic Series - Disposition

Curricular internship in Urus Assembly

Internship in Ad personam industrial area analyst

Internship in e-learning devolpment and training support

Internship in IT Process Manager Support
Per maggiori dettagli e per inviare la propria candidatura CLICCA QUI